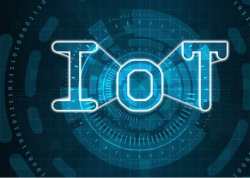 Internet of Things and Machine vision
Image processing makes its way into the world of the 'Internet of Things' (IoT)
The 'Internet of Things' is of course a hot topic for industry as well. But are the standard IoT protocols also suitable for image processing applications?
The current standards are HTTP, XMPP, CoAPP and MQTT.
In the form of the configurable 'webHMI', Vision & Control has provided users with a very capable and high-performance tool to allow them to call up and adjust images and values from image processing applications from anywhere they like. This of course puts Vision & Control right on trend, because webHMI is based on the current http standard. In the age of IoT and networking, this is an important step for modern factories.
With the latest version of webHMI, it is now possible not only to visualize information, but also to control and parametrize it. But there is an important distinction we need to take into account: http is not real-time capable, certainly not in the sense of highly dynamic process control. The issue therefore still remains of how to combine a fieldbus (e.g. PROFINET) with webHMI in a single device.
This has been done e.g. on the multi-camera system vicosys®. Vision & Control believes that this gives it a leading edge when it comes to networking image processing in factory infrastructures.
But does this make for stable processes?
One of the secrets of this system is the way communication is split between different processors. The basic system consists of a main board with a dual-core CPU. One processor handles the image processing, while a second one looks after the web interface and a third one processes the real-time-critical PROFINET fieldbus.
With this division of processing requirements, reproducible, highly-dynamic execution of image processing tasks is possible – despite the fluctuating communication workload.